The Restaurant
Located in the historic districts of the Petit Champlain / Place Royale sector, Côtes-à-Côtes offers a distinguished atmosphere, in an enchanting setting. Our ribs, which have made our reputation for nearly 10 years, are fully skinned and braised 7 to 8 hours. Our pork ribs are caramelized and garnished with fried onions or bacon! Do not miss our roasts of deer, beef and our different tasting trays for 2!
Caterer
Our specialties at home, in the office or in the room of your choice !!! Enjoy our classics in cocktail dinners, lunch boxes and buffets, poutine bar or with one of our 3 FOODTRUCKS (available from May to October)
Foodtrucks
Whether you are a carnivore, rib lover or vegetarian, the Mobile Zebra will satisfy your taste buds! Perron Mac n 'cheese, Côtes-à-Côtes poutine, "Wings" style duck drumsticks, home-made Cheval Blanc fish and chips and back ribs to satisfy big and small appetites. During the beautiful season, the varied menu, both gourmet and comforting, is served quickly by a well-trained team!
At the heart of Quartier Petit Champlain
Winner of the "Best street in Canada" award in 2014 from both the public and the jury, the Quartier Petit Champlain is a charming small town on the shore of the river, sporting a spectacular scenery in both summer and winter. It is also a romantic neighborhood that seems to be stuck in time, filled with craftsmen passionate about the local products, supporting the local business to the maximum. Take a stroll in the narrow streets to discover hidden treasures in many shops, the art galleries or in the many historical buildings.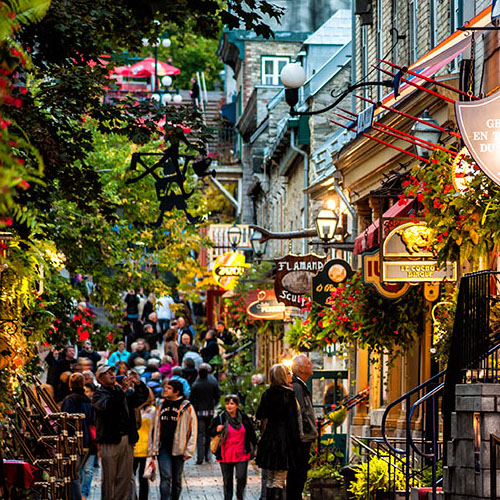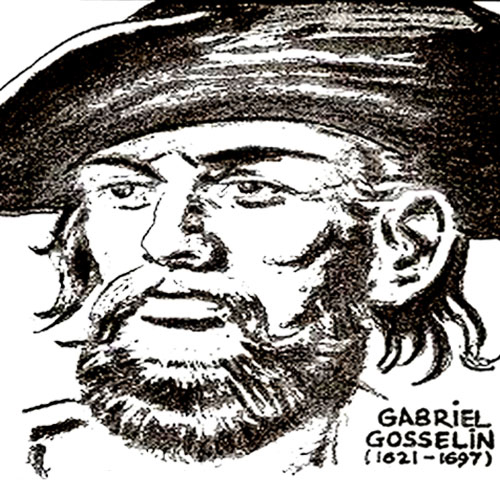 Gabriel Gosselin's house
A stop in our restaurant is a journey into the history and the architectures of the 1600s. In 1683, Gabriel Gosselin, a rich land owner on the island of Orleans, hires Quebec's best architect, the one who worked on the Notre-Dame-des-Victoires church to build back a house that burnt down. Maybe destined to be a place dedicated to the service of others, it becomes the very first inn of Place Royale in 1698.

Now located in this buidling, Côtes-à-Côtes has an undeniable charm and is filled with history. It all contributes to your experience here with us! Learn more
Wedding at Côtes-à-Côtes Resto Grill
Weddings in restaurants are now trendy since they offer a simple formula and a lot of assets! Many options are offered to you, accordingly to your needs. From the aperitif to the end of the night, through an incredible canapé selection, different menus for different budgets, customized cakes, a lot of possibilities are offered to you.